It's Bitesize review time again! For those new here, I use bitesize reviews to review the books I don't have time to dedicate an entire review to (or for those I've read that I just don't want to give a whole review to).
So here are the next block of four! Be sure to check out Vol. 1 and Vol. 2!
Time Bomb by Joelle Charbonneau – 4/5 stars
YES! THIS is what I've been after in a 'school shooting' style novel! I know it's super morbid, but I like this sub-genre of books. I've read several now and been really dissapointed – most recently "This Is How It Ends" – which this book is comapred to. So I was a little nervous going in, but I have to say that this book blew me away – no awful, semi-insensitive pun intended!
This book had everything I wanted from it – tension, great characters – GREAT characters, I needed to say that twice, and a fantastic plot. I was hooked from the beginning and my attention was held all the way through! The alternating POV's between each of the students was refreshing and a great insight into everyone's minds.
I beleived the characters and their motivations and the descriptions of the attacks and scenery.
The only reason I've knocked a star off is because I figured out the bomber as soon as I'd had one chapter from each of the characters. I would have liked to have been kept in the dark a little longer, but I have a habbit of figuring things out quite early. So I won't hold that against it!
I'm SO happy with how this book turned out! Finally, I got what I wanted out of this type of book!
Spellhacker by M. K. England – 3.25/5 stars
I liked this book, but I think I liked The Disasters (the first book from M.K England) a bit more. Both are great, but, for me, both are middle of the road. Please don't see that as a bad thing – it's not. Here's why.
This was a nice little romp through a fantasy/sci-fi world. Magic and technology have combined and there is an evil corporation out to do evil things and a ragtag group of friends must fight against the odds to save the world. It's all quite formulaic but there's absolutley nothing wrong with that. This is a FUN book!
I'm here for the magic, I'm here for the sci-fi and I'm here for the rep – and there's plenty of all 3!
I gave it 3.25 stars because it was a middle-of-the-road, formulaic story that I think I'll proably forget soon, but it was a fun escapism pallet cleanser!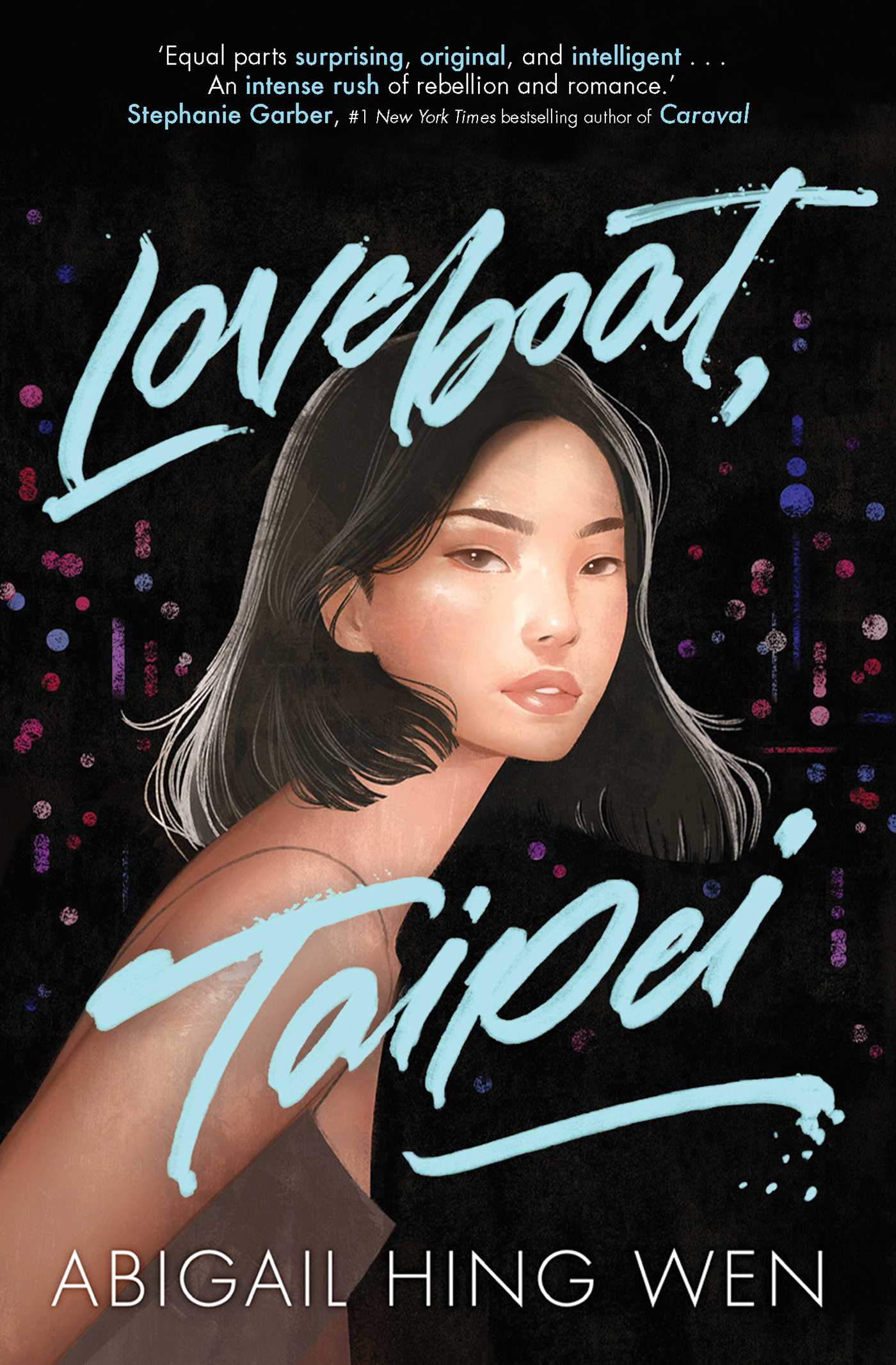 Loveboat, Taipei by Abigail Hing Wen – 5/5 stars
Oh I utterly adored this book! This was all sorts of things in one: sweet, cute, funny, empowering, educational, FUN, sexy – it was everything.
I was expecting to like this book, but not this much! What a pleasant surprise!
I found Ever to be endearing, and I found the situations that she found herself in relatable (if not completly realistic at times) and I can't say much about the sex/relationships without venturing into spoiler town, but I just want to say how gratefulI was to see people enjoying casual sex and not being shamed for it. YASS KINGS AND QUEENS! You go get yours!
I seem to really enjoy East meets West stories and let me tell you that this one sits right up there on the scale.
Really, really enjoyed this light-hearted (yet serious at times) adventure and it's one I WILL be revisiting – who knows, maybe my Mandarin will get better because of it!
Infinity Son by Adam Silvera – 1.75/5 stars
Well, that was a massive let down. Seriously – THAT was what all the madness at 2019 YALC was about?! Ok ok, enough of me being salty and sassy (without evidence to back it up) – let me get into my review.
Ok, so first thing I feel like I need to say is this: I LOVED 'They Both Die at the End' – it's one of the few books that have legitimatley made me cry. It wrecked me. Grand Theft Auto WASTED style. So I read most of Silvera's other stuff hoping for more of the same, being the masochist that I am, and only really ever got close to 'meh' from them.
So I thought I'd give this fantasy a try! After all, I went through all that bullshit at YALC for it (even though I've only just now read it – but hush).
So anyway, it's fair to say that this was massivley underwhelming and I didn't much like it. Let's rattle off some bullet points as to why:
+ This isn't what I thought I was getting. I thought I was gonna get a fantastical setting – not modern day America. I thought it'd be new lands, new countries etc.
+ Even though this was modern day America, I had NO idea what was going on half the time, there was NO world building.
+ The magical system didn't seem fully worked out
+ I didn't like most of the characters, including and ESPECIALLY the brothers
+ I hated that things like YouTube subscriber-gaining tactics were part of the story – urgh, really?!
+ The story was A-B predictable
+ The ending was abrupt without good cause to be. It felt like a chapter end, not the ending of the first of a series.
+ The whole thing felt kinda derivative of the Renegades series by Marissa Meyer (which is way, WAY better).
+ The writing was so….bleh. It felt like a first draft at times.
Here's some things I did like though:
+ Although the magic system wasn't well explained etc, etc, what I DID manage to figure out, I quite liked – the whole blood of magical creatures and blood alchemy thing was pretty good.
+ I liked the general premise of it – but again, that's because I've read the (far superior) Renegades series and loved it.
All in all, not great. Not even 'not bad'. It's not bad, but it's not 'not bad' – ya know?
Urgh, just a total disappointment
***
Want to buy any of the books featured in this volume of bitesize reviews? You can buy any of them, or any other book you like here with FREE worldwide delivery!
Thank you so much for checking out my post! If you liked it let me know by tapping the like button! Feel free to leave a comment too! I reply to all my comments!  🖤
You can also find & follow me in other places! | Bookstagram | Booktube | Twitter
If you'd like to support me there are several ways you can do that! A great way is by using my BuyMeACoffee link! It's safe and secure!

Again, thank you so much for stopping by!  🖤